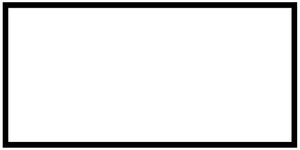 Screen Excellence Reference Acoustically Transparent Fixed Frame
BRAND NEW - 5 YEARS MANUFACTURER'S WARRANTY

Contact us for other screen sizes and pricing

TAKE AN ADDITIONAL 2% OFF THE PRICE IF PAYING BY CASH / BANK DEPOSIT

FREE delivery or local pickup by appointment at Carlingford NSW.

WHY SHOP WITH US?
- Exceptional personalised customer service and after sales support as per our fantastic reviews on Google, productreview.com.au and eBay store.

- Every purchase will support a charity of your choice (or our default charity) and make this world a better place. Please see our Philanthropy page.

- Extremely competitive pricing, please contact us to discuss further.

========

The world reference in Acoustically Transparent screens.

When image and sound quality are the first and foremost considerations, the REFERENCE Fixed Acoustically Transparent product line will provide the ideal projection surface. It is perfect for a dedicated home cinema of any size and you will love the InfiniteBlack light absorbing velvet-covered frame. This luxurious high quality screen comes complete with a solid aluminium frame coated with InfiniteBlack velvet. Its Enlightor woven projection surface is backed by an acoustically transparent black material for ultimate contrast and eliminating rear wall reflections. REFERENCE screens can be manufactured in many sizes and aspect ratios to fit your exact needs.

Technical info
Fully 4K and HDR compatible
Surface: Enlightor Neo and Enlightor Neo-W
Frame: High grade Aluminium frame with InfiniteBlack velvet finish
Standard Sizes:

HD up to 210" / 5334mm base width
WS up to 280" / 7112mm base width
Custom sizes and aspect ratios available upon request

HD Aspect Ratio: 1.78:1 (16/9)
WS Aspect Ratio: 2.35 – 2.40:1

REFERENCE screens offer many advanced features

Uncompromised image and sound quality
No moiré effect - ideal for use with 4k projectors
Acoustically transparent woven black backing fabric eliminates rear wall light reflections while maximising contrast
High quality aluminium frame ensures structural rigidity
Groove tensioning system guarantees a perfectly flat projection surface
InfiniteBlack velvet frame provides the ultimate black image border
Hand crafted with care in United Kingdom

Screen Excellence Magnetic Masking
The new Screen Excellence magnetic masking system is for use with our Referenced and Slim projection screens. The steel-mesh masks are covered in our acoustically transparent black fabric and adhere to the screen through a series of magnets.

The magnetic masking system provides an alternative masking option for those customers who want an acoustically transparent screen with masks but do not want to go to the expense of motorised masking. The masks will convert a wide screen into an HD format in a matter of minutes.

---
We Also Recommend
---